Today's news is typical for Cybersecurity:
April Microsoft Patch Tuesday – (the day that Microsoft releases regular patches conveniently released once a month when possible) was on April 13th since it is the 2nd Tuesday of the month.
Are you comfortable with your ignorance? Your discomfort? Is it a standard Operating Procedure and thus since it happens every day nothing new will happen?
The problem with Cybersecurity is that it changes every month and sometimes faster: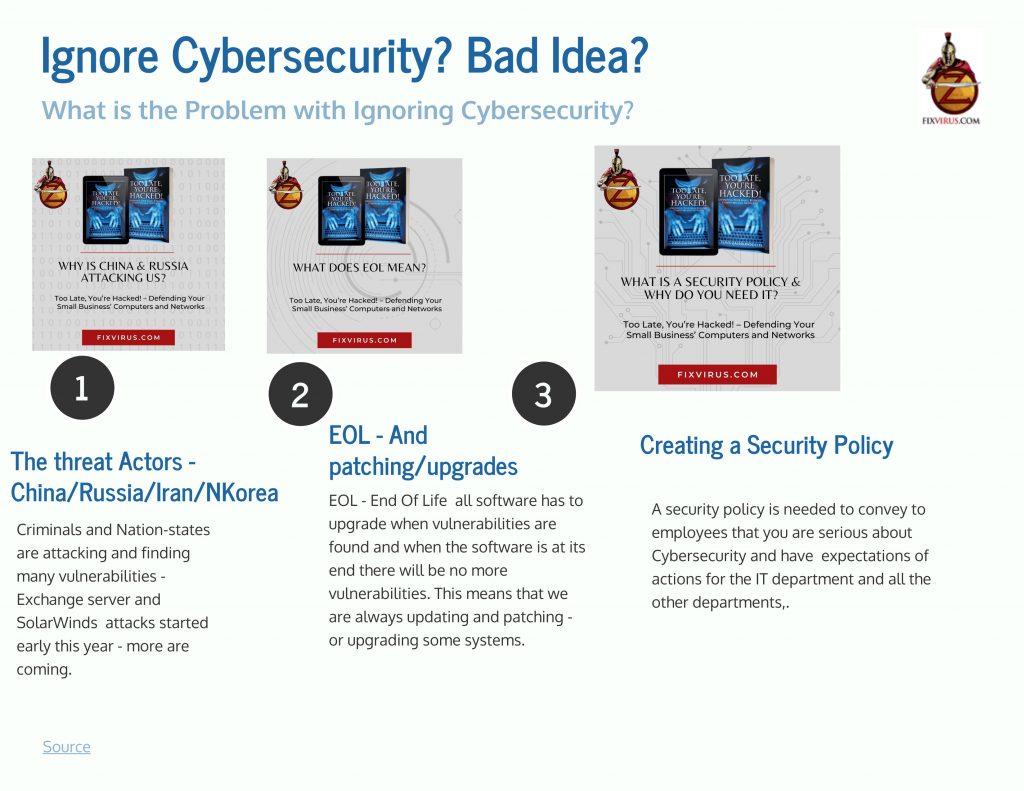 Contact me to discuss your cybersecurity or buy the book and work on it after reading.