Don't waste time worrying - spend time planning for security.
The hackers are challenging themselves to do better - are you?
There must be a will to keep the network defense up and spend the resources for defense.  Security cannot be solved but can be mitigated. You can reduce the risk to a manageable level.
The problem is computers are not perfect(configured by people), and we need to use them when we need them... we don't want to have a problem, we just want to use the computers!
Criminal Hackers are inserting themselves into our processes, whether we like it or not.
Can you truly say with 95% certainty that there are no errors in any of your computers, network systems, firewalls or WiFi access points? (A Risk Assessment may be needed which we can complete).
Instead of looking at Cybersecurity as an expense or bother it has to be looked as a must do.
With the right circumstances there could be a failure in your security and thus a loss in that you may not be able to fathom right now. It takes months to find a break-in and by then the damage has been done. Check if your email has been compromised at Have I been Pwned?
If you are interested in how hackers make money as Ransomware infestations around the world show this. Check one of our blogposts at Oversitesentry .
Contact Us to discuss improving your security auditing your critical computer resources.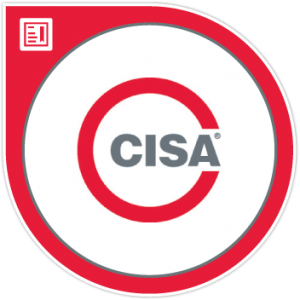 Certified Information Systems Auditor
Page updated 04/19/2018